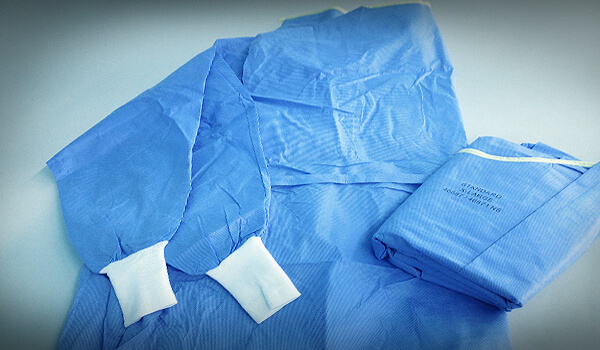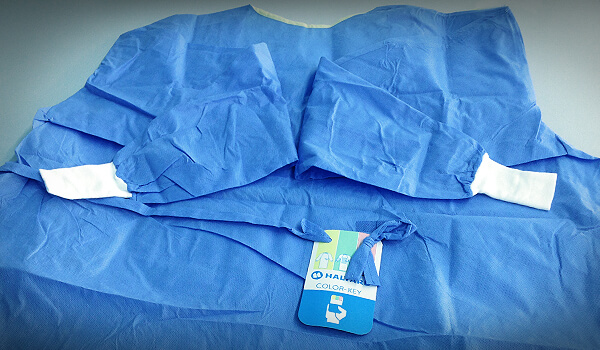 Operation Gowns
Comfortable and safe in use
The ergonomic cut and the careful processing of our surgical gowns provide a comfortable working in the operating theater. The different versions of available surgical gowns meet all requirements according to EN 13795 and offer a high comfort in wearing.
Description & Technical Specs
Area of application:
Disposable surgical gowns to wear during surgery.
Features:
Use of natural rubber and latex-free materials
lint-free
abrasion resistant with fluid repellent SMS or Spunlace material
product composition:
Polypoint pulp polyester fleece (Spunlace)
Polypropylene (SMS)
breathable materials
product design:
The surgical gown assortment of MED offers the optimal combination of protection and comfort for various operations on the eye. From brief interventions with low risk to long operations with high fluid procedures. Please make a choice:
OP-gowns of SMS material:
liquid repellent for adequate protection
spunbond material for high resistance and liquid repellency
light weight for added comfort
available in sizes L, XL, XXL
OP-gowns of Spunlace material:
fluid repellent spunlace material for all types of surgical procedures
non-woven fabric made of pulp / polyester fibers
for increased liquid repellency for liquids with low surface tension, such as blood
soft and breathable for high comfort
available in sizes M/L, XL, XXL