Management System and Certification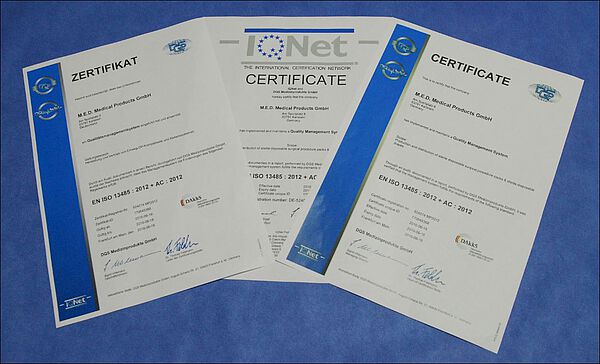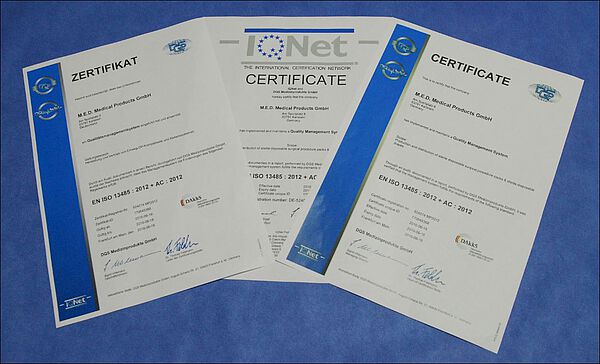 Quality management means for you to get quality sterile medical products from us. We want to satisfy your demand, living every day 100% quality and deliver satisfaction. A prerequisite for this is our quality management system to continuously optimize and adapt to the growing demands.
Fast troubleshooting and customer satisfaction are always the most important step: This is done in a controlled form of certified quality management. We guarantee a consistently high level of quality with the recording of all processes from development to service. Each production step is controlled and documented. The traceability of all processes is completely possible and provides customers with additional security.
Our QM system includes not only product-related processes, but also includes hygiene, cleaning, employee training, and safety at work.
Control is good – trust is much better!
Because we want to meet the quality standards in our markets as best as we can or even surpass, our work and products are continuously certified: officially and neutrally, worldwide – and always in the interest of our customers.
Through the certification according to DIN EN ISO 13485, and in accordance with Directive 93/42 / EEC, the compliance of our manufacturing and distribution of surgical packs and drape systems in the field of medical devices is confirmed.
Our certificates are available as PDF files for download.
DIN EN ISO 13485
EC-Certificate Annex V of RL 93/42/EEC